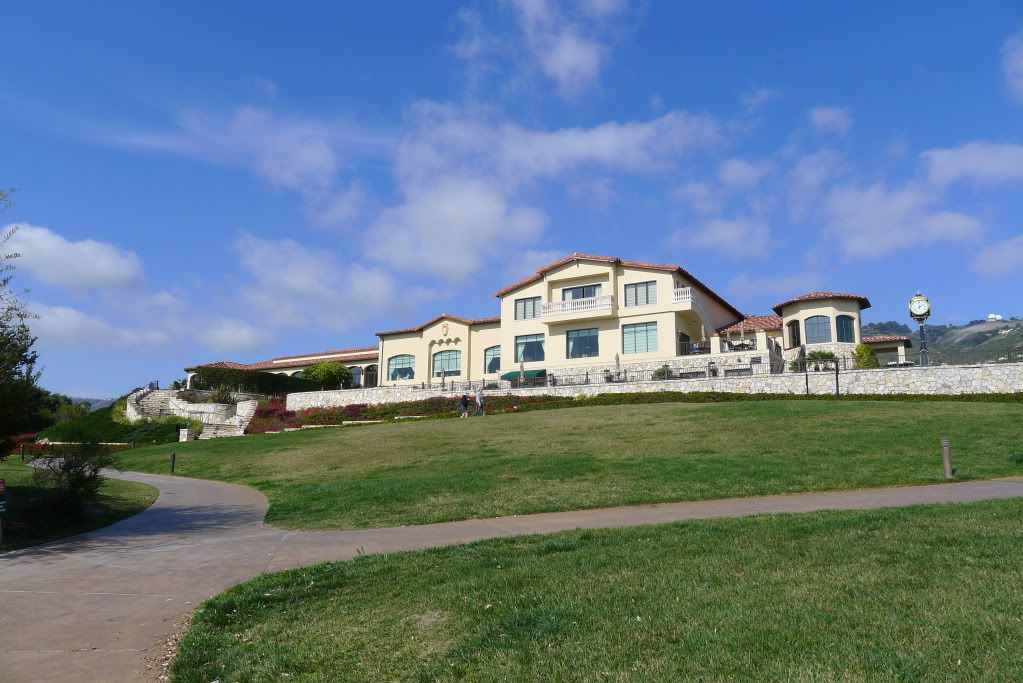 Tee Time? Welcome to Trump National Golf Club with amazing views of California coast. Not only does Trump National Golf Club provide a luxury golf experience but they provide a great dining experience with Executive Chef Jean-Pierre Vincent. Let's pair up our Tee Time with Afternoon Tea Time.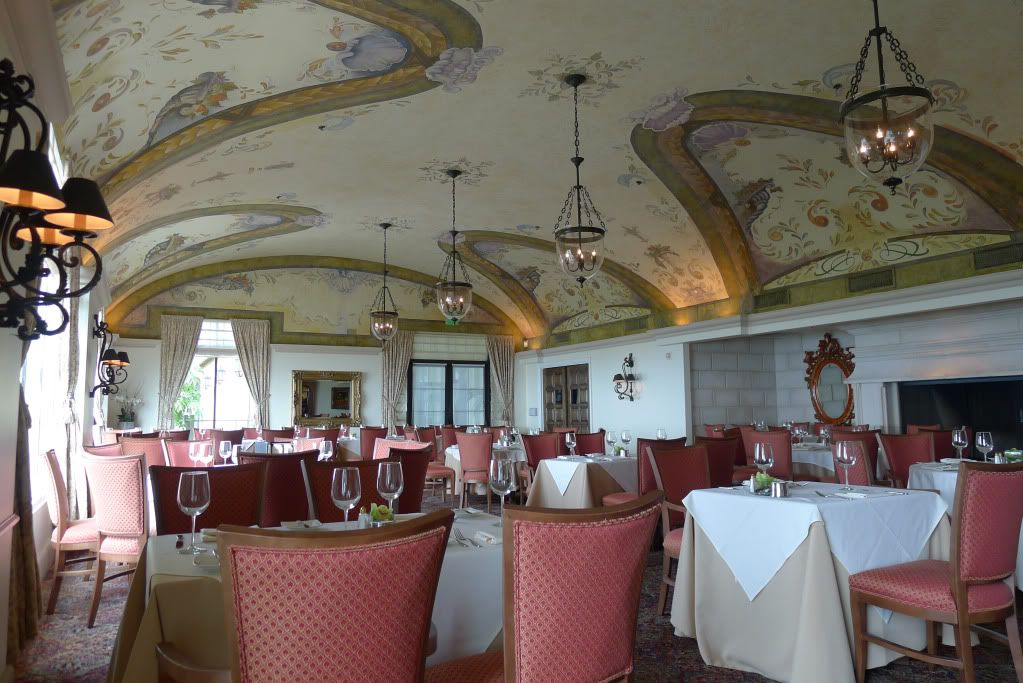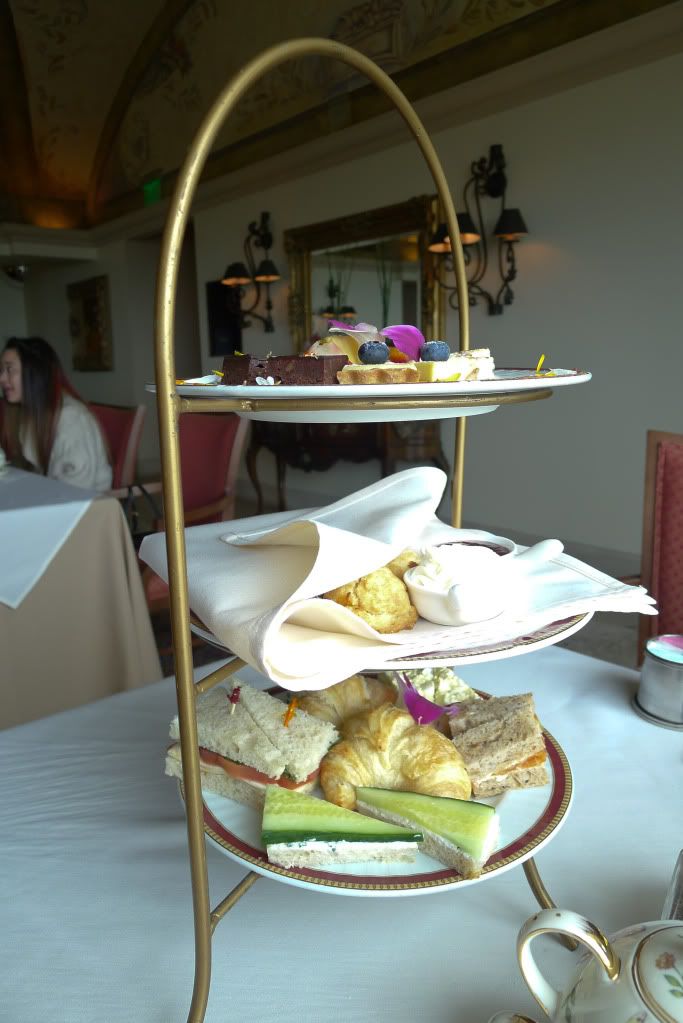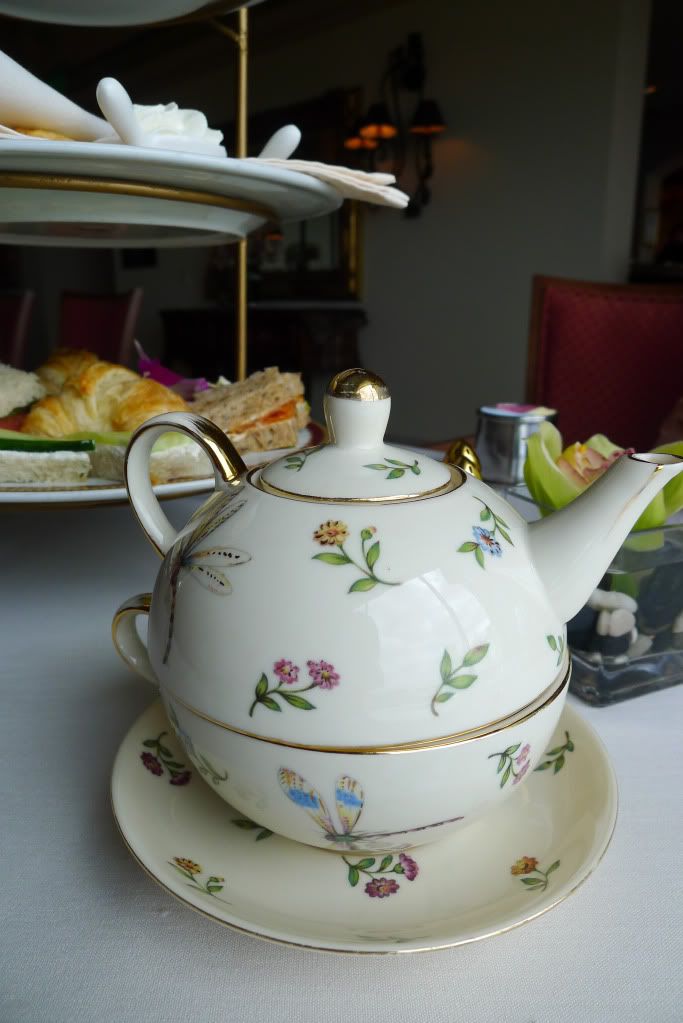 Seated in the dining area of red chairs and dome printed ceiling, our server bought out our Afternoon Tea on a three dish rack and teapots. The teapots are set on top of the gold rim cup. With Trump's signature gold tier holder, each tier was filled with goodies. Starting from the bottom up.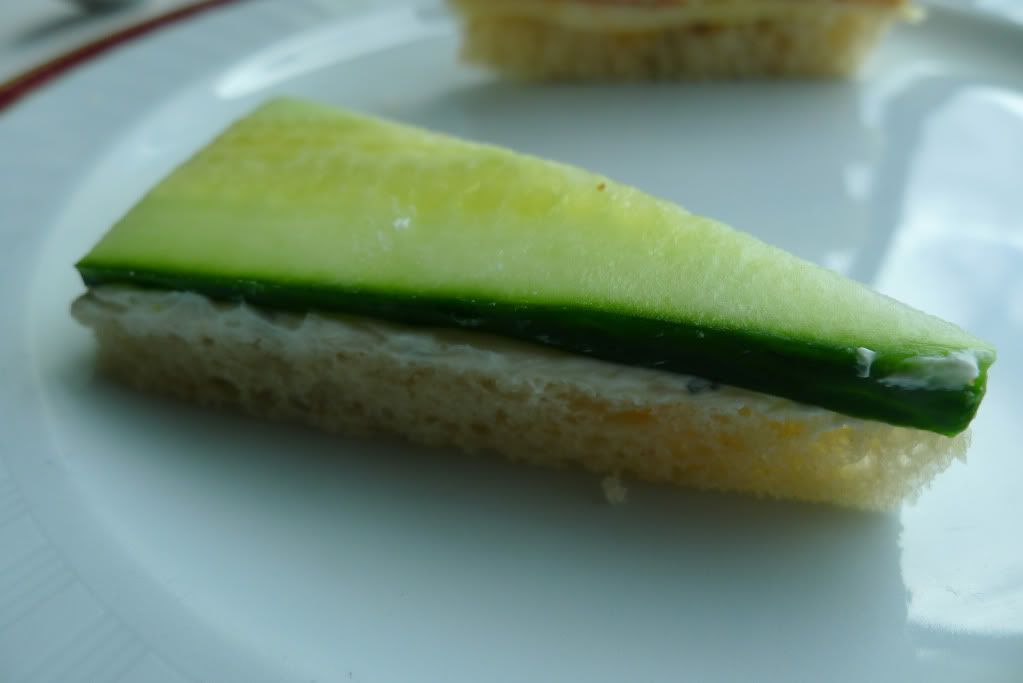 Cucumber, Mint Cream Cheese on Sourdough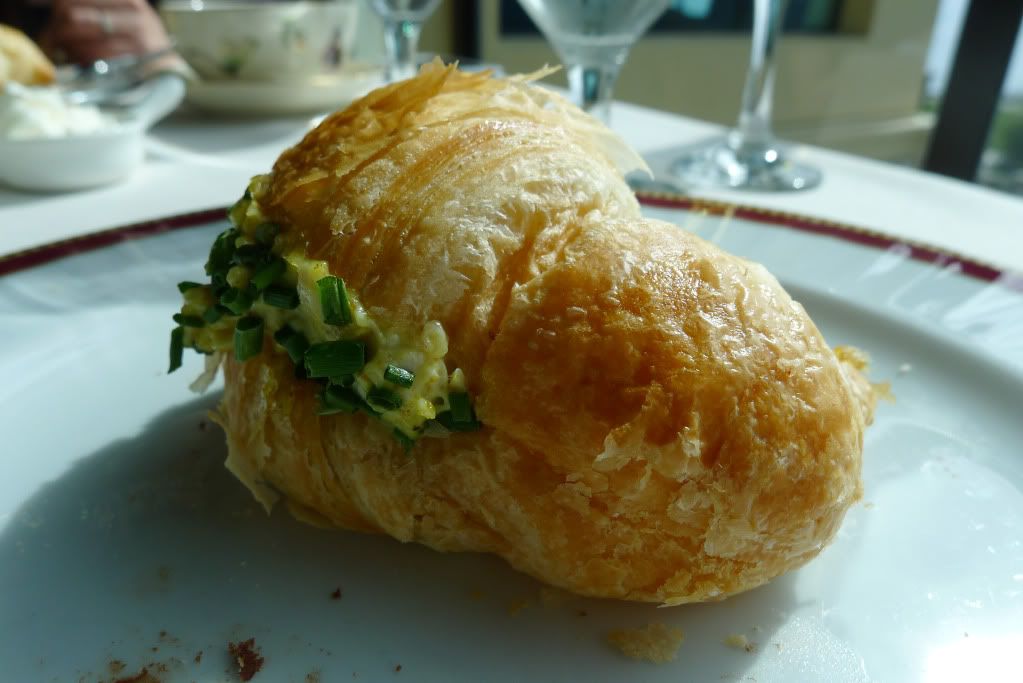 Curry Chicken, Celery Mayonnaise on Croissant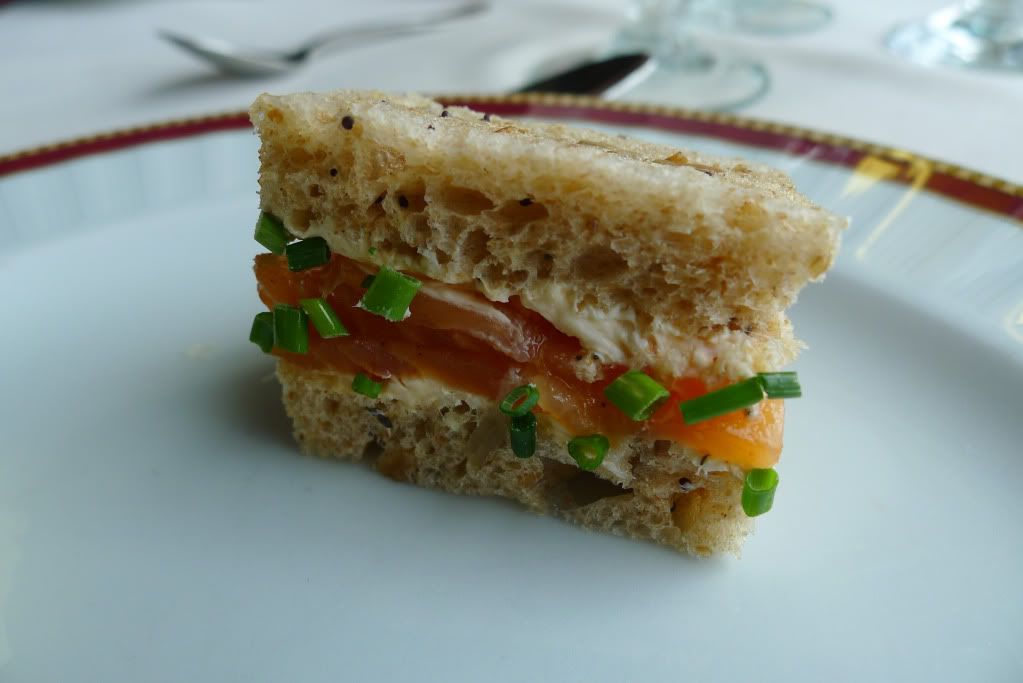 Smoked Salmon, Cream Cheese, Roasted Red Pepper, Chives on Wheat Prosciutto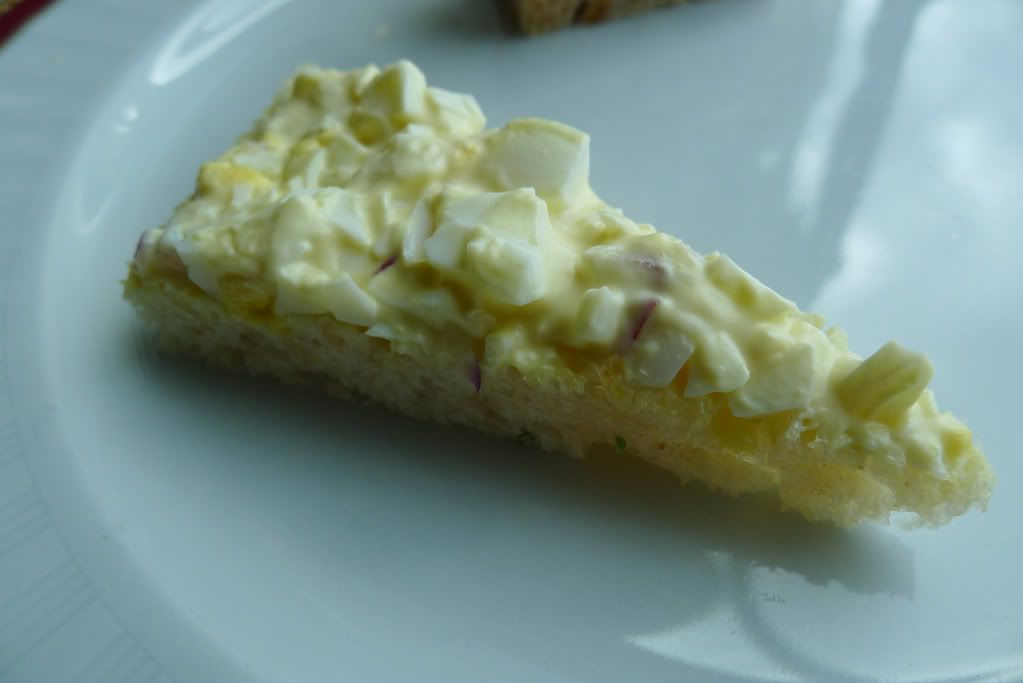 Egg and Watercress Sandwich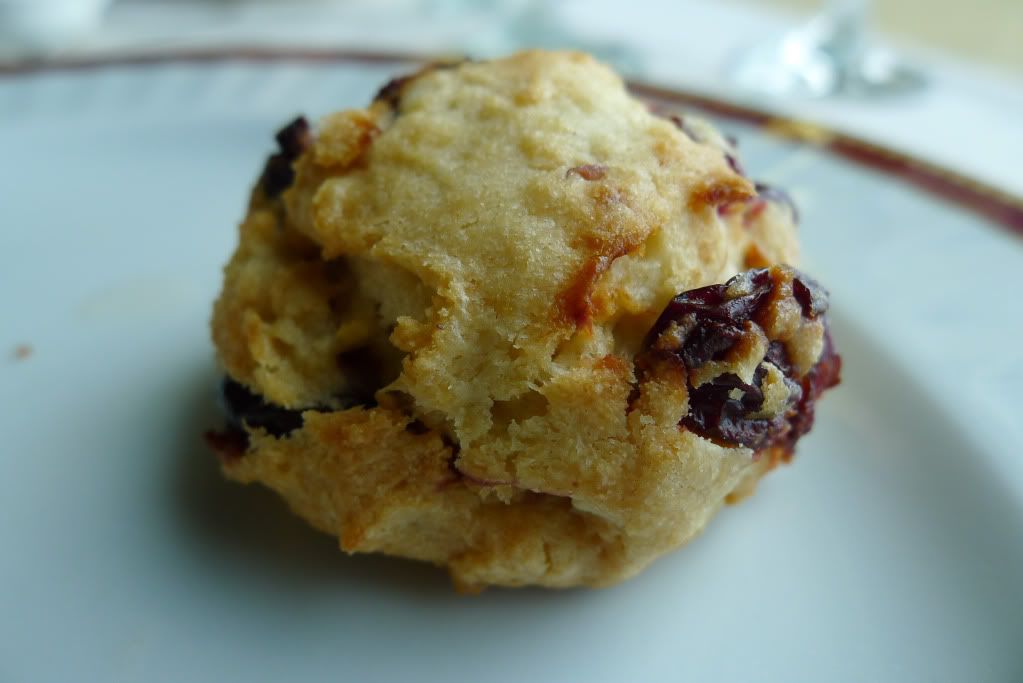 Cranberry Scone | Served with Homemade Jam and Fresh Whipped Cream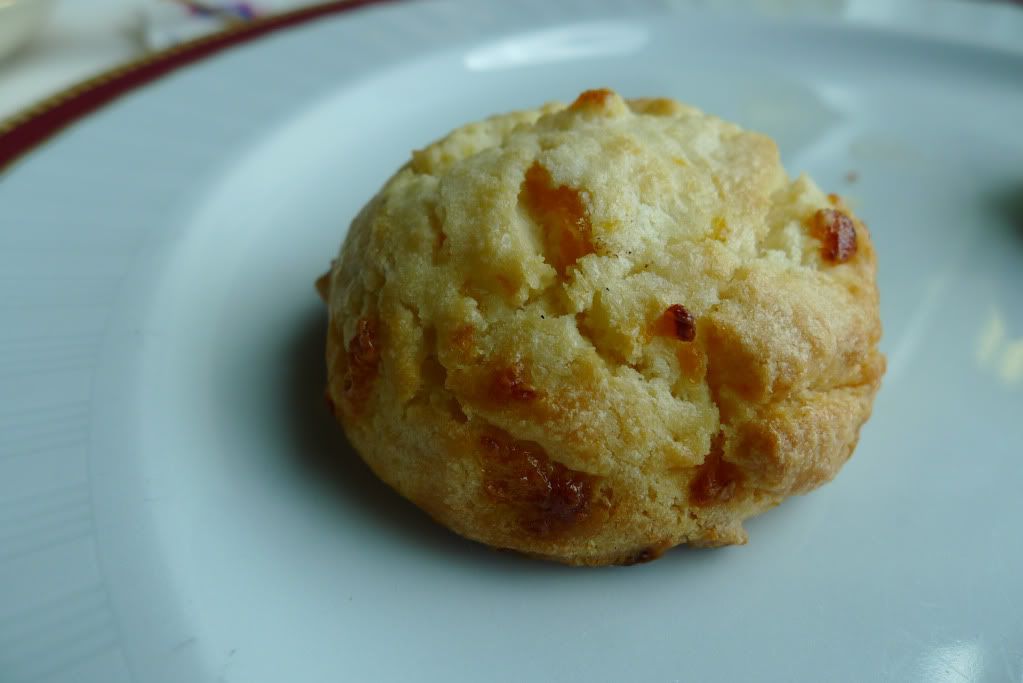 Apricot Scone | Served with Homemade Jam and Fresh Whipped Cream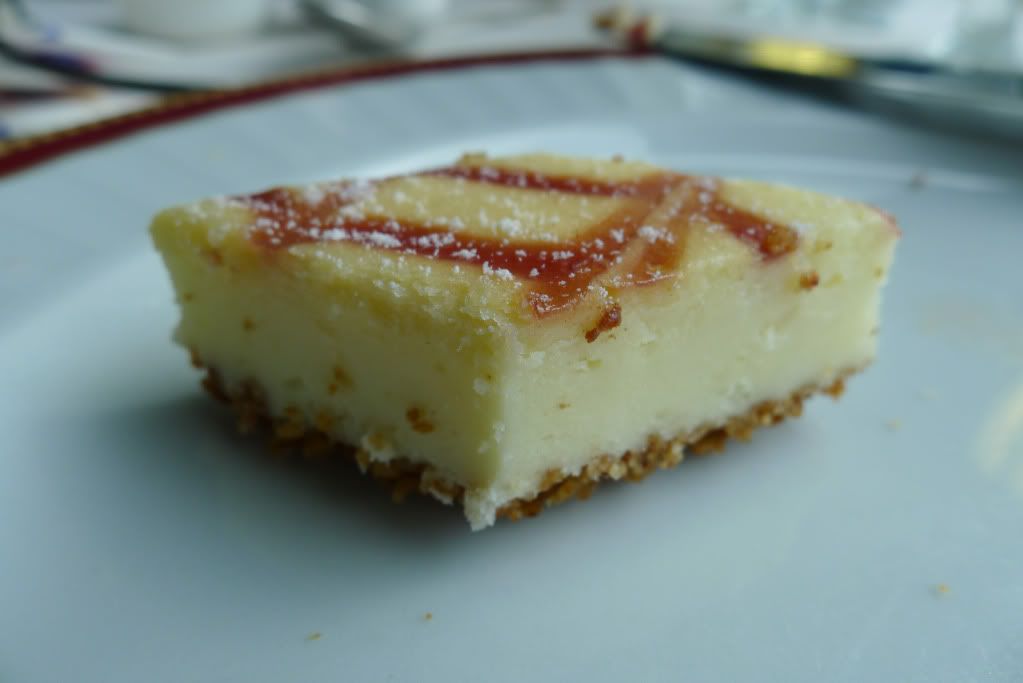 New York Style Cheesecake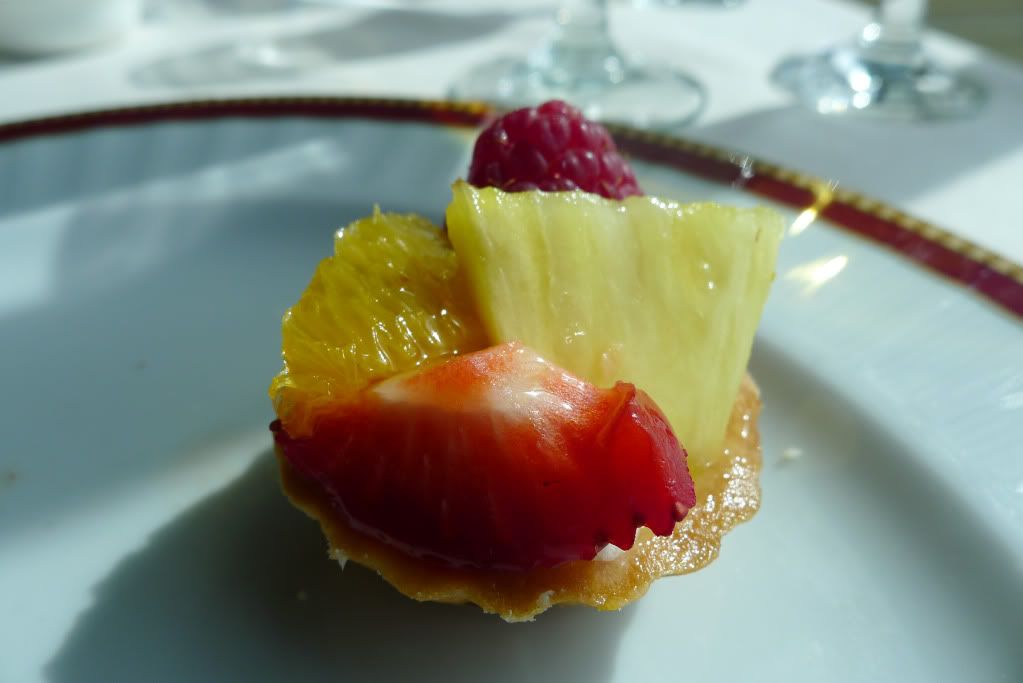 Fresh Fruit Tart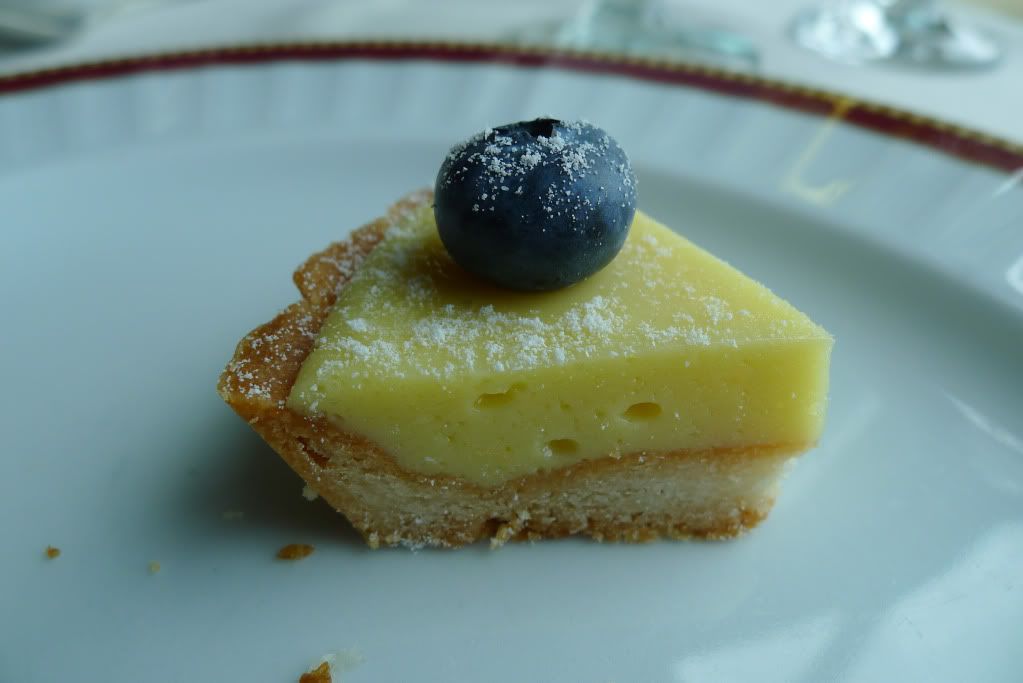 Fresh Lemon Squares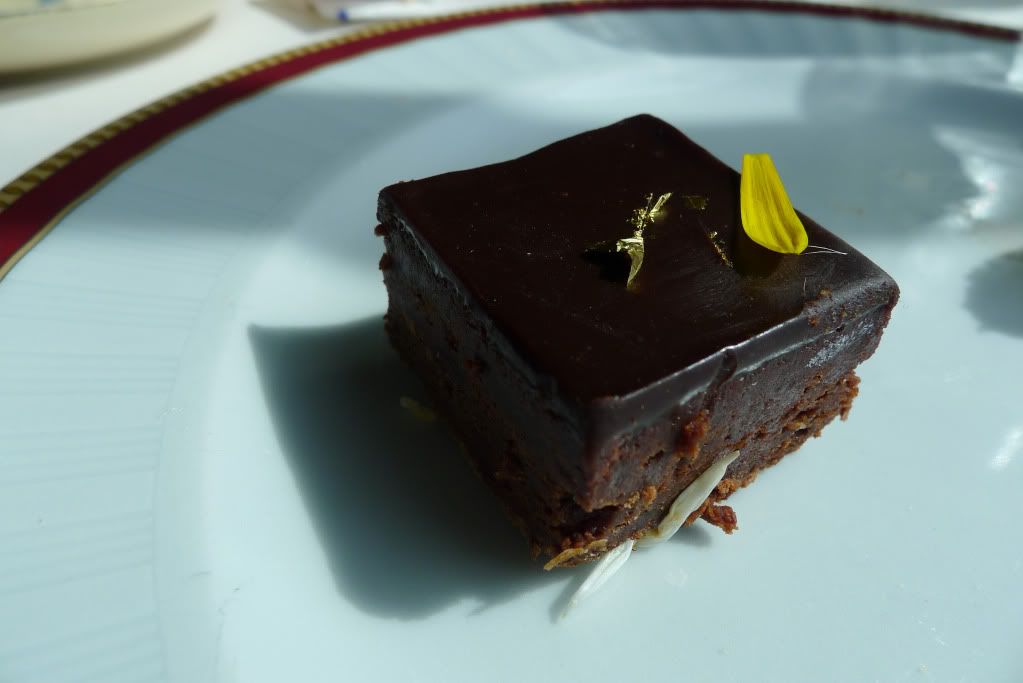 Double Fudge Chocolate Brownies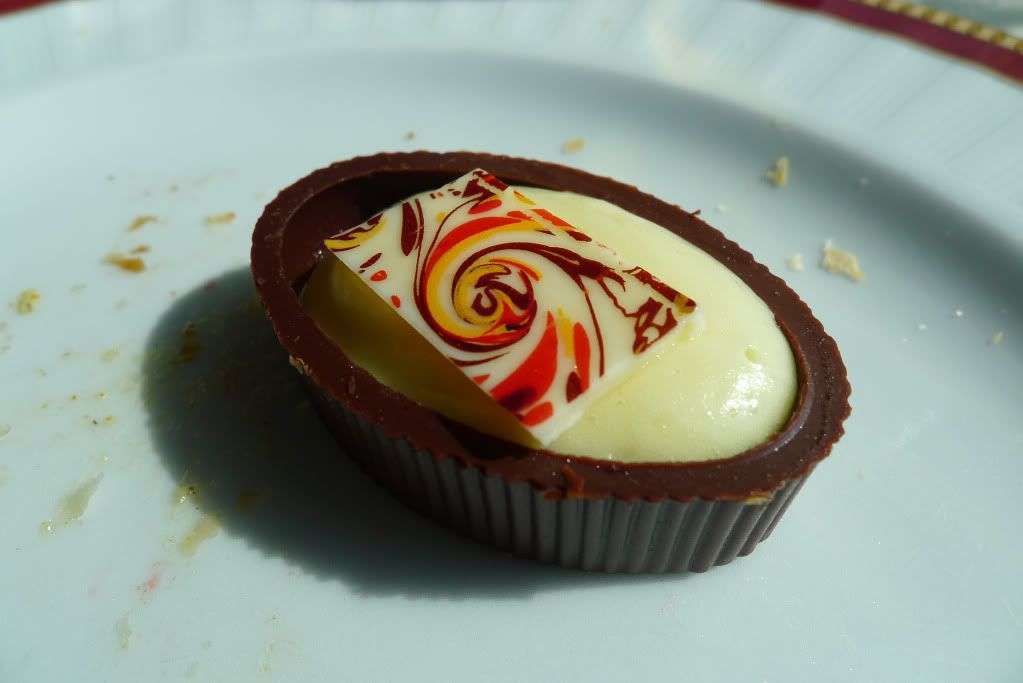 White Chocolate Mousse Cups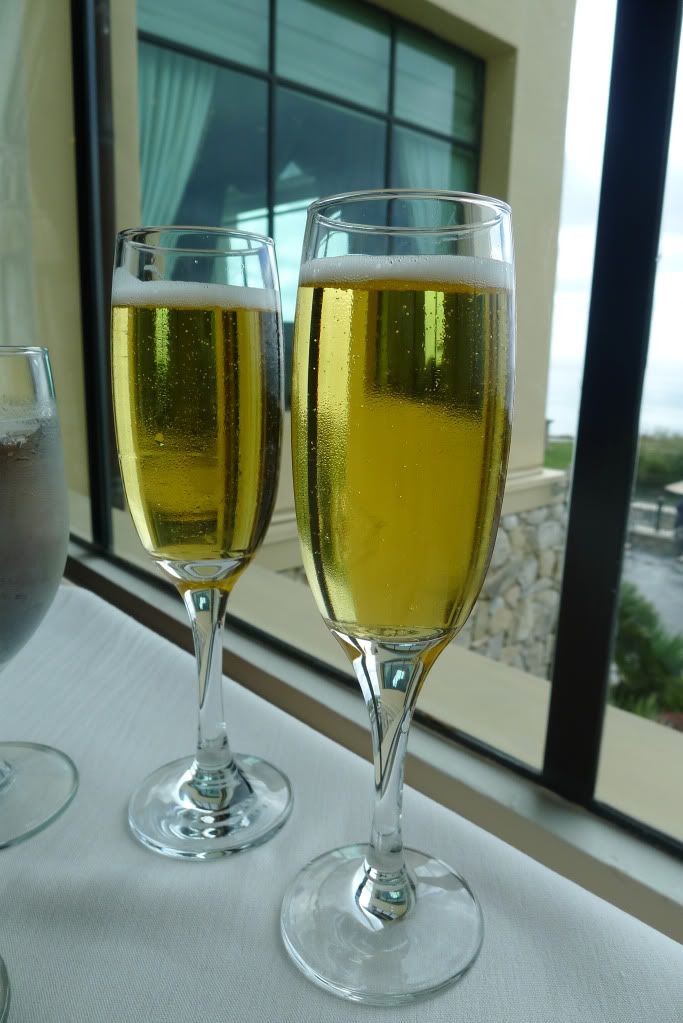 Apple Ciders
Pink Passion | Peaches, Apricots Apples & Hibiscus - Fruity caffeine-free tea with bright citrus flavors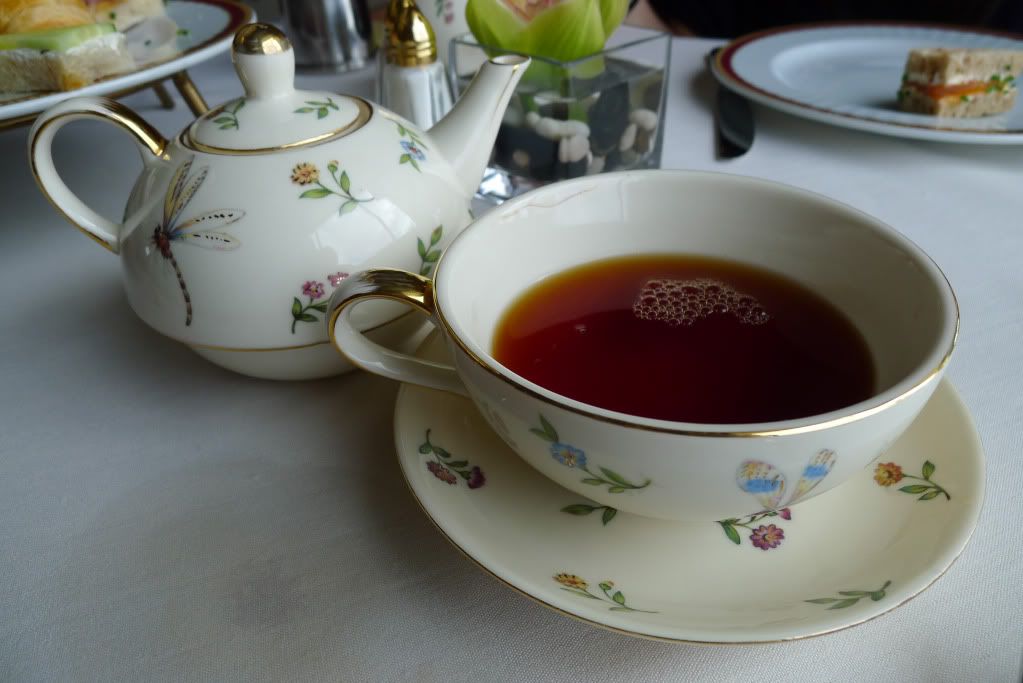 Butterfly Wings | Classic Earl Grey & Rose Petals
Tea Time was enjoyable and filling. Sandwiches, scones, and desserts were the right size.  Afternoon Tea here is on par. Happy Tea Time!
—
Trump National Golf club
One Ocean Trails Drive Rancho Palos Verdes, CA 90275 map)
(310) 303-3260